The largest art museum in NYC is opening many new and exciting exhibits.
New York City is one of the world's biggest hubs of culture, history, and art, and is home to many renowned museums. Chief among them is the Metropolitan Museum of Art of New York City, also known simply as The Met, the largest art museum in the Americas.
With over two million pieces of art located across its seventeen buildings throughout the city, the Met is also constantly introducing new exhibits to augment its permanent collection for limited runs. These explore every corner of the world of art, introducing patrons to creators and subjects that they may not have experienced before.
The early 2023 season is no exception, with several exhibitions set to open shortly or closing soon.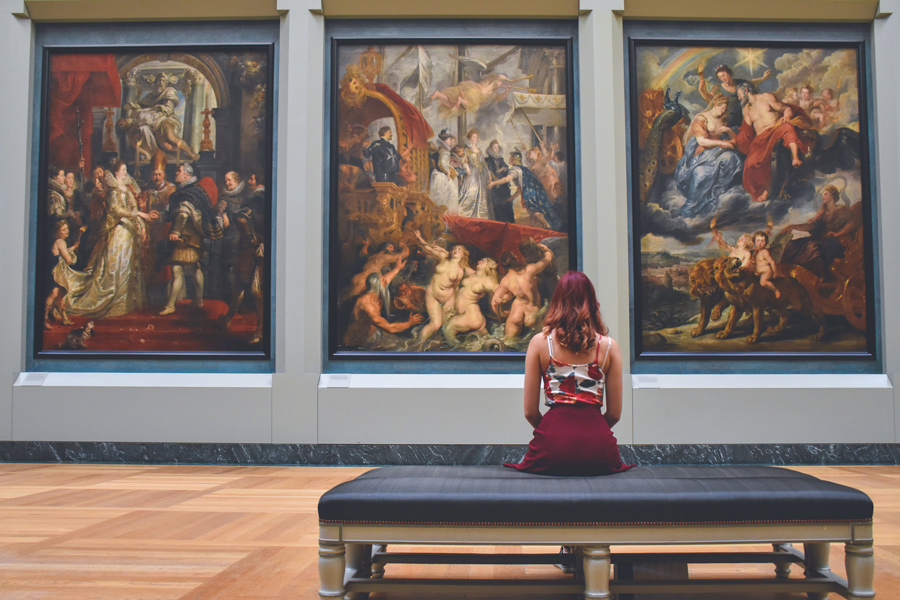 Berenice Abbott's New York Album, 1929:
American photographer Berenice Abbott studied sculpture, theater, and poetry in her European studies before finding her niche in the world of photography. She is known for photographing the most important figures of the early twentieth century and the evolution of New York City's architecture and technology during the same time period.
This exhibit focuses on Abbott's "photographic sketchbook" of the year 1929, featuring 266 of her stark, unflinching black-and-white photos. It will be on display from March 2 to September 4, 2023.
Beyond the Light: Identity and Place in Nineteenth-Century Danish Art
The Danish Golden Age of the early nineteenth century was a veritable Renaissance of literature, music and dance, architecture, and, of course, painting. It was instrumental to Denmark adopting national styles in these pursuits.
From January 26 to April 16, 2023, patrons will be able to view over 100 pieces of experimental art from this period, showcasing both the romanticism and the realism for which the period is known.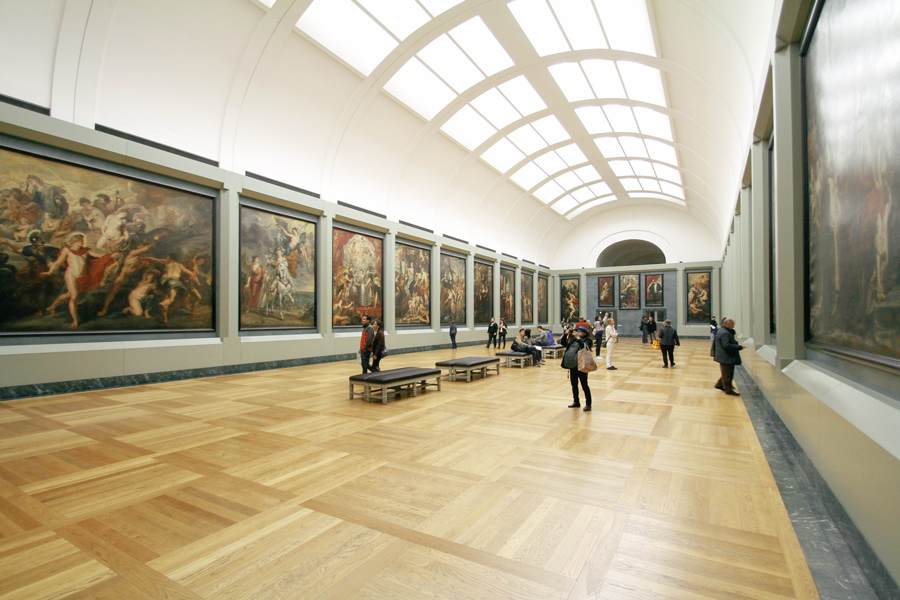 A New Selection of Works Rotated into Exhibition Tracing the Transformation of Kimono Fashion at the Met
Fashion is no less an expression of art, creativity, and societal opinions than painting, which this exhibit showcases. Specifically, it focuses on the Japanese kimono, and how the evolution of the garment reflected Japanese attitudes of a given time and compared with Western fashion of the same era.
This exhibit opened back in June 2022, and will close on February 20, 2023, so if it sounds interesting to you, you have limited time to go and check it out.
Richard Avedon: MURALS
From the mid-1940s to the late 1990s, photographer Richard Avedon consistently had his finger on the pulse of American fashion and culture. His portraits of such figures as the Beatles, Marilyn Monroe, and Andy Warhol are famous for expertly capturing the personality of their subjects.
Opening January 19 and closing November 1, 2023, this exhibit will give patrons the chance to get up close and personal with Avedon's rarely displayed photographic murals. As we near what would have been his hundredth birthday, it's the perfect way to honor his legacy.
Rich Man, Poor Man: Art, Class, and Commerce in a Late Medieval Town
Art and social class have always been intertwined around the world. This exhibit homes in on the work commissioned by Henry Hamlyn, a merchant whose choices of art reflected the emerging "middle-class" tastes of sixteenth-century England.
Located at the Met Cloisters from March 6 to August 20, 2023, patrons will explore the sculpture, textiles, furniture, prints, and more that paint a detailed picture of this moment in history, as well as its influence on contemporary art.
Van Gogh's Cypresses
Fans will have to wait a bit later in the year to experience this offering, which will be open from May 22 to August 27, 2023, but the buzz is already going around about this short-lived yet exciting exhibit.
Vincent Van Gogh's paintings are known for his representation of nature and natural beauty on the canvas, chief among them being his use of the cypress trees that were so prevalent in his life. As we approach Van Gogh's 170th birthday, patrons can see how his work is still impactful today as they view such famous works as "Wheat Field with Cypresses," "The Starry Night," and "Country Road on Providence by Night," as well as the drawings that expressed Van Gogh's view of the tree.
For information on the cost of admission to the Met, see here, and for additional information that will help you plan your visit, see here.
If you have any questions or concerns, please feel free to contact us at info@gravityintprog.com. Stay safe and healthy!