The 2022-2023 school year begins on Thursday, September 8.
In the United States, the first and last days of school vary greatly depending on which state or area you live in, due to the varying weather conditions and laws across the country.
While many schools start the academic year in early to late August (with some even starting as early as late July), some wait until after Labor Day Weekend to bring students back into the classroom. The first day of school in New York State this year is Thursday, September 8.
The supplies you will need to prepare for the year's schoolwork vary depending on your classes, but typically include:
● Backpack
● Pens/pencils
● Erasers
● Notebooks
● Folders/3-ring binders
● Highlighters
● Day planner
● Calculator
● Index cards
● Post-It notes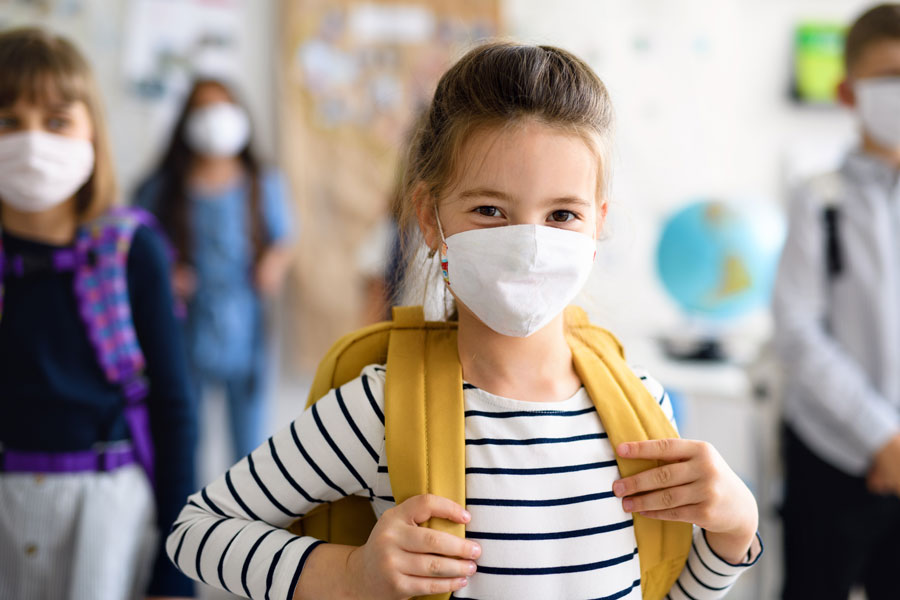 Be sure to eat healthy meals (especially a nutritious breakfast), drink plenty of water, and get at least eight hours of sleep per night: poor health affects your academic performance! In addition, all students should have up-to-date physical examinations from their health care provider and emergency contact information on record.
Due to increased protective measures such as vaccinations and citywide testing, the Department of Health has changed COVID-19 restrictions for New York State students based on the current Center for Disease Control and Prevention (CDC) guidelines. New regulations include:
● Elimination of the "test to stay" protocol requiring masks, social distancing, and contact tracing and serial testing in schools
● Focusing screening and testing on high-risk group activities such as sports, band or chorus, and theater or in response to an outbreak of COVID-19
● Removal of the recommendation to pod/cohort
● Removal of the recommendation to quarantine except in high-risk group settings
Further information from the Department of Health can be found here and here. To prevent severe illness or death from COVID-19, receiving full vaccinations and boosters and wearing a well-fitting mask are highly recommended. If you feel sick, stay home to avoid infecting others.
New York City schools offer free meals, transportation, after-school programs, and more to their students. To learn more about your and your children's rights and the resources available to public school students, check out the Department of Education website.
If you have any questions or concerns, please feel free to contact us at info@gravityintprog.com. Stay safe and healthy!