Several significant holidays take place between April 15 and April 17. Learn more about them here.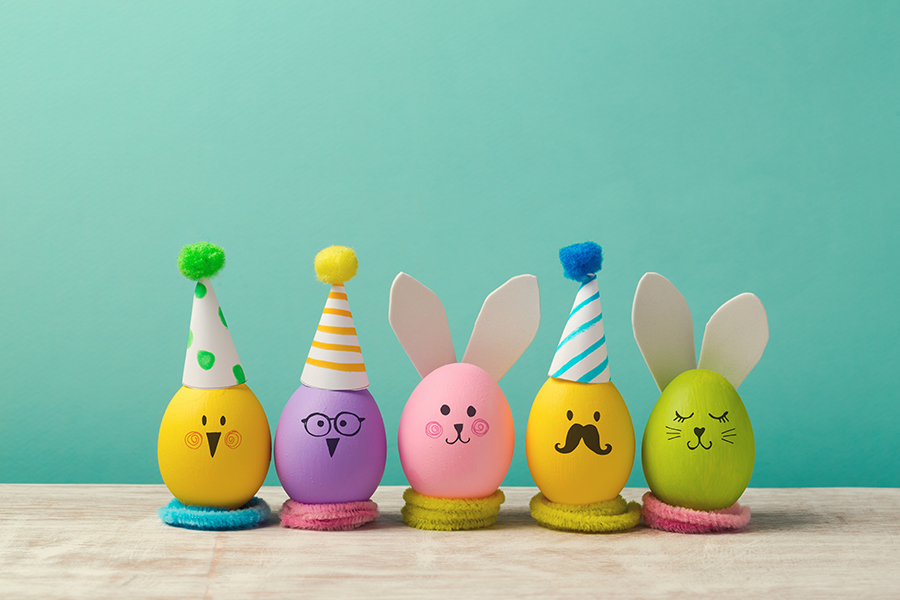 Now that Saint Patrick's Day has passed, you've probably been seeing colorful Easter merchandise and specialty candy appearing in stores. Coinciding with the coming of springtime and marking the end of the more somber season of Lent, Easter is one of the most important and most joyful holidays in Christian tradition, and takes place on April 17 this year.
It is preceded by Good Friday (April 15 this year), which marks the death of Jesus Christ, and is observed by many Christians through reflection, prayer, and sometimes fasting. ("Good" in this case is meant to mean "holy" rather than "positive.") Easter takes place three days later, celebrating Jesus' resurrection. Christians observe the holiday with special church services, considerably longer than average. Some businesses might closed for Easter Sunday and the following Monday, but this is not a given, since Easter is not a federal or state holiday in the United States.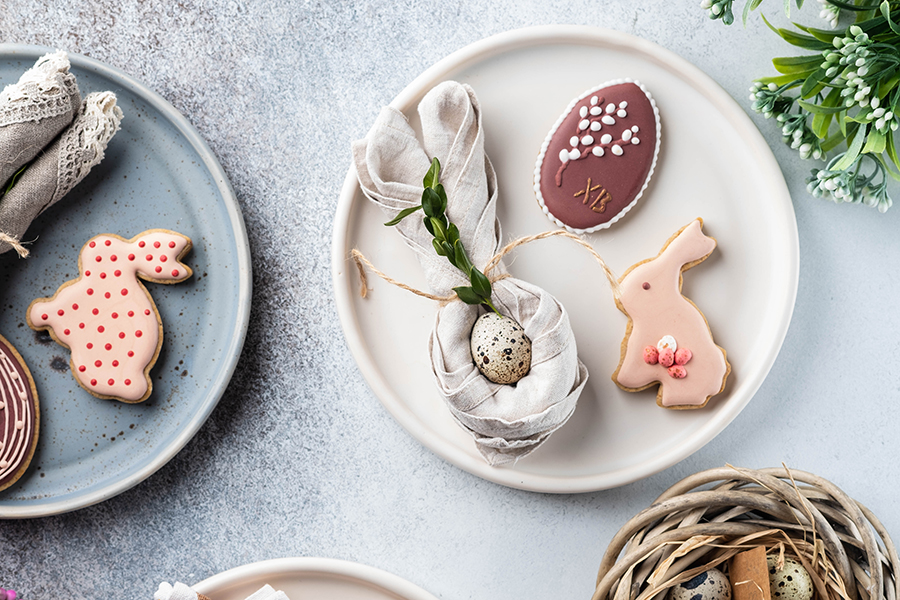 The U.S. has many other common Easter customs as well. Often, parents will fill baskets with candy, snacks, and small toys for their children to find on Easter morning, with the story that the gift-giving Easter bunny left them. Many families enjoy dying or drawing on eggs. Easter egg hunts, where these dyed eggs or plastic eggs (sometimes with candy or small toys inside) will be hidden and children find as many as they can, are also a fun event.
Sometimes egg hunts will be played just among families, since relatives often get together for Easter, but many neighborhoods hold larger egg hunts in parks for all local children to participate in. Several can be found in New York City. Informal Easter parades are also held, with attendees often wearing new spring clothes and hats. New York City's traditional Easter Parade and Bonnet Festival takes place from 10:00 AM to 4:00 PM Easter Sunday, marching up Fifth Avenue from 49th Street to 57th Street. Anyone can attend and walk in it.
Also beginning in this week of April is the major Jewish holiday of Passover, or Pesach. It will begin at sundown on Friday, April 15 and end at sundown on Saturday, April 23. Passover commemorates the exodus of the Hebrews from Egypt, specifically God "passing over" and sparing Hebrew households from the last of the Ten Plagues of Egypt. It celebrates freedom, community, and justice.
The first night of Passover is marked by the Passover Seder, in which Jewish families will gather for a festive meal of symbolic foods and wine, and tell or reenact the Passover story. During the week of Passover, observers cannot eat leavened bread, so matzo/matzah (unleavened flatbread) is essential to the holiday. In some supermarkets, you will find kosher sections perfect for preparing Passover meals.
If you have any questions or concerns, please feel free to contact us at info@gravityintprog.com. Stay safe and healthy!