Kwanzaa falls from December 26, 2022 to January 1, 2023.
Kwanzaa is a very unique holiday, celebrated exclusively in the United States, the Caribbean, and Canada. It has its origins in pan-African tradition, and is observed primarily by African-American communities. The word is Kiswahili and comes from the phrase "matunda ya kwanza," meaning "first fruits" from a harvest.
It was established as an official holiday in 1966, in a response to the racial tensions heightening during the American Civil Rights movement. Dr. Maulana Karenga, Professor and Chairman of Black Studies at California State University in Long Beach, was directly responsible for its creation, citing the need to unite Black communities and celebrate African culture and basing it upon traditional African festivals.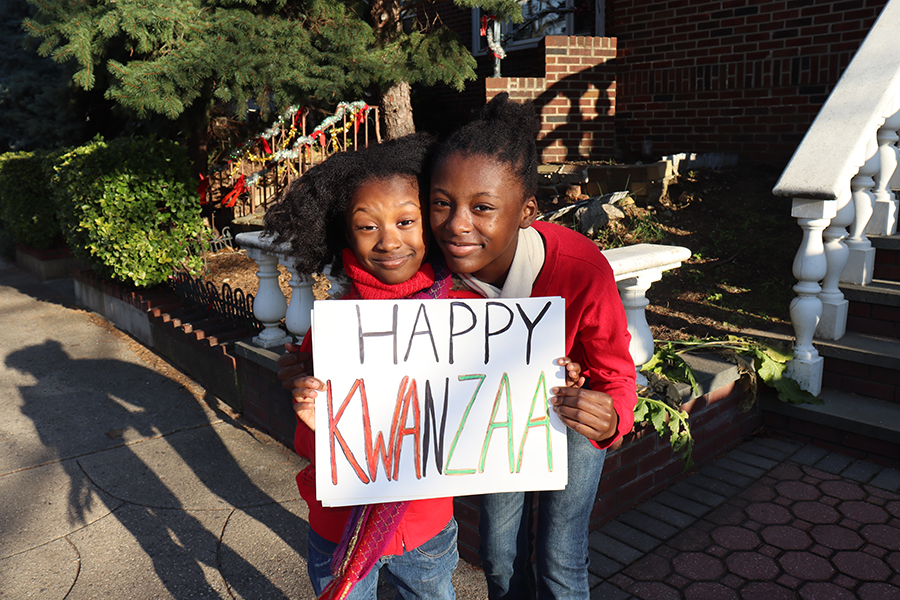 Kwanzaa is based around the seven principles of "unity, self-determination, collective work and responsibility, cooperative economics, purpose, creativity and faith."
You will often see Kwanzaa decorations in red, green, and black, which represent ancestry, the fertile African land, and the people united in celebration, respectively. The candles of the kinara, the traditional wooden candelabra, are in these colors: three red, three green, and one black, each one representing one of the seven principles. One candle is lit each night of Kwanzaa, and is intended to spark a discussion about the corresponding principle and how it relates to the way observers live their lives.
Like many winter holidays, it is celebrated by individuals, families, and the community as a whole. Observers often wear traditional clothing, and sharing food is a crucial aspect of the holiday. Not only are ears of corn (mazao) and the Unity Cup (kikombe cha umoja) into which libations are poured some of the seven symbolic objects associated with a Kwanzaa celebration, but on the sixth night, observers enjoy a large meal (known as the Kwanzaa karamu). The menu for this meal isn't set in stone, but usually consists of pan-African cuisine popular in the region, of which there is a great variety.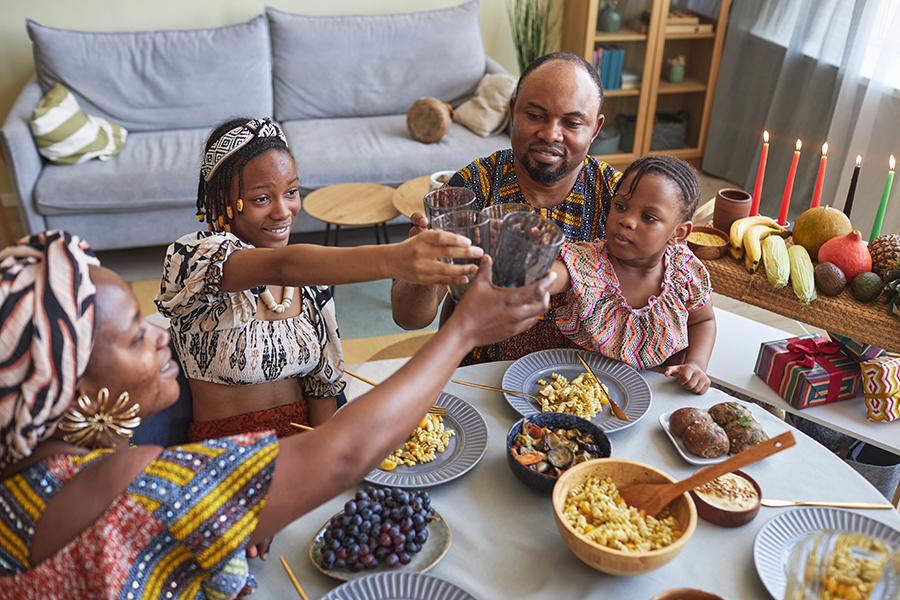 Gifts (zawadi) are usually given from parents or other friends/relatives to children, usually some variety of educational toy, art, or book.
Kwanzaa is a cultural celebration rather than a religious one, so it can be and often is celebrated in conjunction with religious holidays such as Christmas or Hanukkah. Observers may request time off in the evenings to spend the holiday with family, s
Since Kwanzaa is not a federal holiday, you can expect businesses, transportation, and government buildings to be operating on their normal schedules on most of these days. Because the final days fall on New Year's Eve and New Year's Day (December 31 and January 1), you can expect some changes in operating hours due to those holidays.
If you have any questions or concerns, please feel free to contact us at info@gravityintprog.com. Stay safe and healthy!