Mother's Day is celebrated worldwide, in many different ways. In the United States, the holiday falls on every second Sunday in May — this year being Sunday, May 14.
The American version of the holiday was first observed in 1908. Commonly observed customs include giving one's mother or mother figure, such as a godmother, grandmother, or aunt, a special phone call or visit; delivering her gifts, cards, and flowers; taking her out for a meal; or doing whatever else makes her feel loved and appreciated.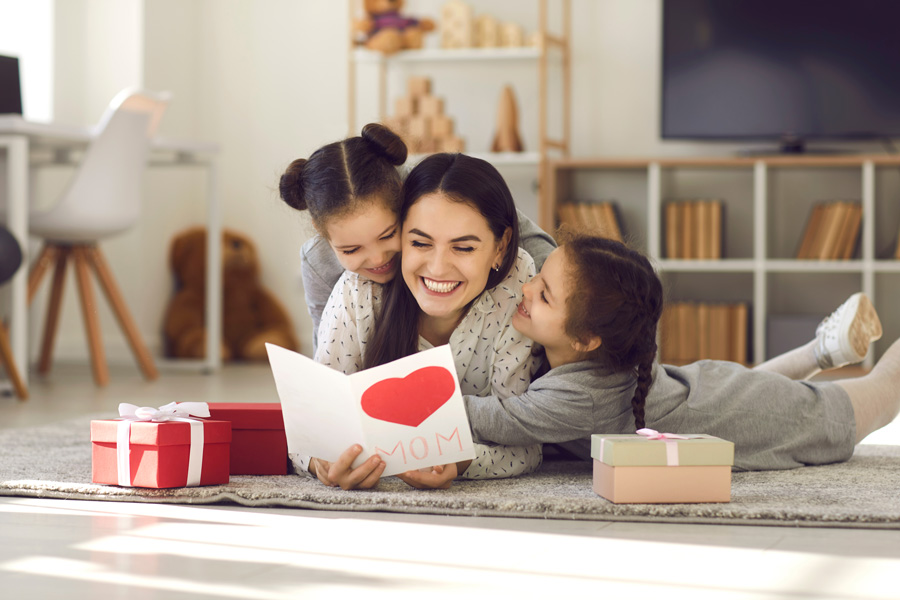 However, with over forty countries observing Mother's Day as well, that's far from the only way that families celebrate the holiday. Special occasions to honor mothers and motherhood have been around for centuries! Here are just a few Mother's Day traditions from around the world:
Australia
Australia celebrates on the second Sunday in May, with traditions of gift-giving that began in 1924, when charities organized drives to bring gifts and comfort to mothers who had lost their husbands and sons in World War I. Though the traditional flower of Mother's Day is often a carnation or rose, Australians often choose to give chrysanthemums or other white flowers.
Bolivia
Mother's Day is one of the most popular holidays in Bolivia, no contest. It falls on May 27 every year, the anniversary of the first time that Bolivian women participated in battle during the country's war of independence from Spain. While the men of the town of Cochabamba were off at war, its wives and mothers armed themselves to try and protect the town from Spanish forces. Though their last stand failed and they were killed, they are still honored today as the "Heroines of the Hill."
Family get-togethers and school celebrations are major Mother's Day events, with mothers traditionally being given cream cakes as part of the festive meal.
China
Mother's Day also falls on the second Sunday in May in China.
As in several other countries, the celebration itself borrows considerably from American Mother's Day customs. However, there has been popular support in recent years for turning it from an informal to an official holiday honoring the mother of renowned Confucian philosopher and historical figure Mencius/Meng Ke. This proposal would replace carnations with lilies as the official flower of Mother's Day in the country.
England
In England, Mother's Day is sometimes also known as Mothering Sunday, and as the name implies it falls on the fourth Sunday of the Christian month of Lent. In medieval times, the fasting requirement for Lent was relaxed on this day, and children sent far from home to work were allowed to return to their hometown and their "mother" church for one day.
In recent decades, the religious bent of the holiday is overshadowed by its more commercial aspects, but it is still tradition for children to give flowers and almond-based simnel cakes to their mothers.
Mexico
Mother's Day, or Día de las Madres, in Mexico falls on May 10 annually.
In addition to gifts, flowers, and family meals of traditional Mexican foods, children will often sing "Las Mañanitas." This is usually a birthday song, but on Mother's Day it is also used to greet mothers in the morning. Older and adult children might even spring for a band to play music and sing for them!
Peru
Just one day for mothers won't do in Peru: Peruvian Mother's Day festivities last for a whole week, starting on the second Sunday in May. There is no shortage of special events, parties, and meals, and gifts are given enthusiastically. Traditionally, observers also visit graveyards to pay respects to deceased family members with food, drink, and fresh flowers.
These are far from the only ways to celebrate Mother's Day, so you can take your pick: naturally, the one who knows best how to honor your mother is you!
If you have any questions or concerns, always feel free to contact us at info@gravityintprog.com. Stay safe and healthy!