The annual NYC Pride March is on Sunday, June 26, 2022.
You've probably already seen the rainbow flags, stickers, and other decorations brightening up the city starting June 1. LGBTQ+ (lesbian, gay, bisexual, transgender, queer/questioning, and all other marginalized identities) Pride is celebrated in different ways all around the world, and in the United States, June is recognized as Pride Month. Its purpose is to highlight both the joys and struggles of the LGBTQ+ community, celebrating different experiences and calling for equal rights for all sexualities, relationships, and gender identities.
Pride takes place in June because it has its origin in the Stonewall Riots of 1969. On June 28, 1969, police conducted a violent raid on the Stonewall Inn, a popular gay bar in Greenwich Village. Such raids were commonplace at the time, but this time, the young gay and transgender patrons of the bar fought back. Their resistance to homophobic and transphobic violence led to several more riots in the Village in the following nights. While groups and campaigns for gay and trans rights already existed, the Stonewall uprising was the foundation of the movement as it exists today.
New York City is an extremely popular hub of Pride events, especially in the final weeks of June. On Sunday, June 26, the city will hold its annual NYC Pride March! This has been the main event of NYC Pride since 1970, and you can expect the streets and subways to be crowded with locals and tourists alike. Businesses and transportation will operate on their normal hours.
The parade lasts for twelve hours, so plan your daily transportation accordingly!
The parade begins at noon (12:00 PM) on 25th Street and 5th Avenue. It runs south on 5th Avenue, then west on 8th Avenue, and then over 6th Avenue down Christopher Street, where the Stonewall Inn still stands. It will then continue north on 7th Avenue towards the New York City AIDS Memorial, before finally coming to a close in Chelsea at 16th Street and 7th Avenue. If you're marching or following the parade, bring water and be prepared for a very long walk!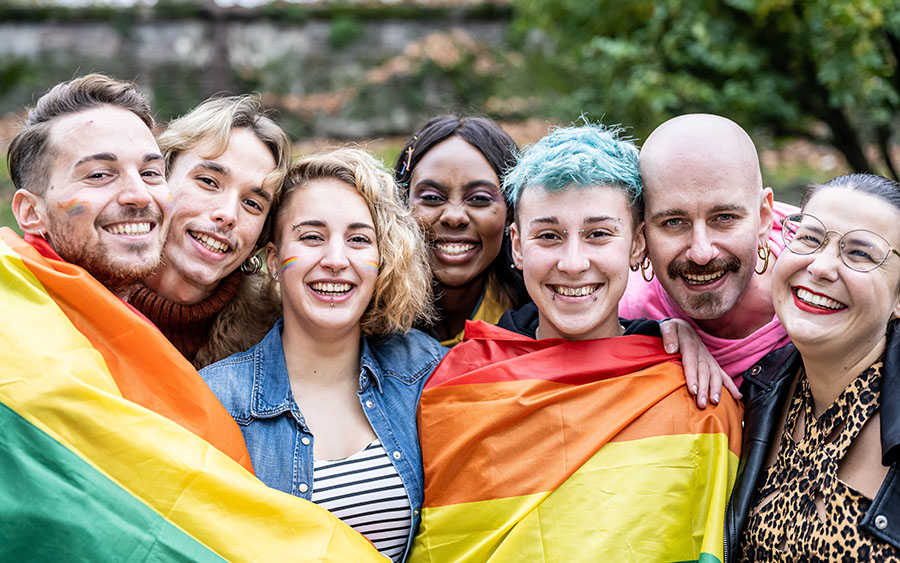 Temperatures in New York City are expected to reach 89 degrees Fahrenheit on Sunday, so wear sunscreen and dress appropriately for the heat.
The parade spotlights many activist and nonprofit groups, who march with signs and floats, but for many Pride attendees, the best parts of the event aren't the parade itself. In addition to the many people gathering as a community, the side streets on the parade route are filled with booths and stands where you can buy merchandise (such as flags, pins, and other trinkets) and food.
There is usually music, fun, and lots of glitter along the way! You will likely see many people, often with their partners and friends, wearing face paint and outfits in Pride colors.
After the main event is over, many attendees stick around to go to parties. However, if you go right home when you're done, be aware that the trains out of the city will still be crowded.
If you have any questions or concerns, please feel free to contact us at info@gravityintprog.com. Stay safe and healthy, and happy Pride!