The New York Film Festival (NYFF) has been showcasing the best of the best in upcoming films since 1963. Run by the nonprofit organization Film at Lincoln Center, the festival is not a competition; the films presented from all around the world for consideration are solely to allow the public the opportunity to discover the latest and greatest in new
Throughout the NYFF's history, it has hosted the films from some of the medium's most celebrated directors, including Jean-Luc Godard, Akira Kurosawa, Orson Welles, Martin Scorsese, Wong Kar-wai and Francis Ford Coppola. Classics such as Ran, The Nightmare Before Christmas, Pulp Fiction, Pan's Labyrinth, and No Country For Old Men saw some of their first audiences here.
Since 2020, the NYFF's lineup has been separated into four categories:
Main Slate: the main event; this section contains 20-30 films from independent filmmakers and studios around the world, including the Opening Night, Centerpiece, and Closing Night selections which are given special attention. 2023's Main Slate premieres include May December (Todd Haynes), Priscilla (Francis Ford Coppola), Ferrari (Michael Mann), Anatomy of a Fall (Justine Triet), and Poor Things (Yorgos Lanthimos).
Spotlight: this section is made up of the most anticipated films of the year, expected to gain mainstream popularity. 2023's Spotlight includes The Boy and the Heron (Hayao Miyazaki), Foe (Garth Davis), and The Killer (David Fincher).
Currents: a supplement to the Main Slate, this section showcases the newest and most innovative creators in the festival circuit. 2023's Currents include Allensworth (James Benning), Inside the Yellow Cocoon Shell (Thien An Pham), and Last Things (Deborah Stratman).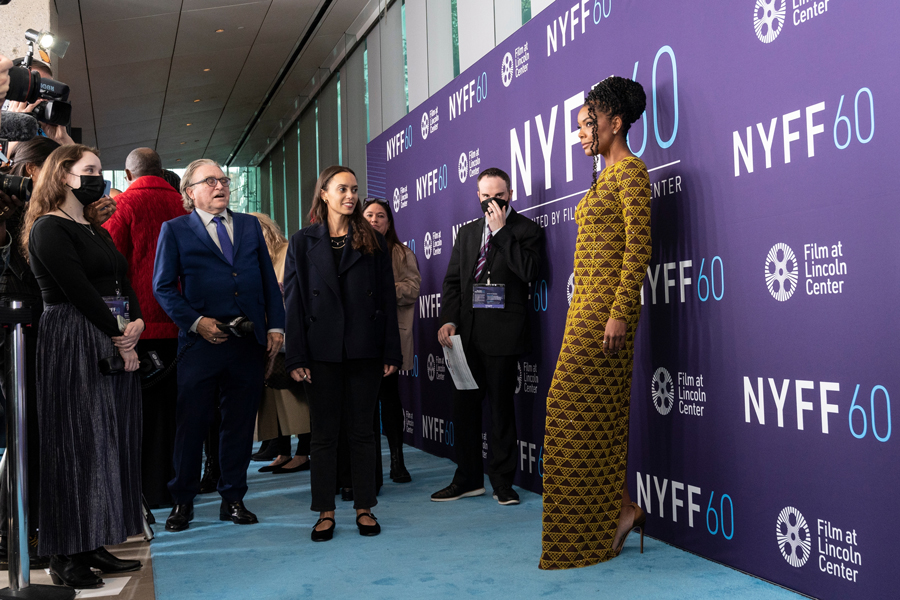 Revivals: a unique section among the festival's many new premieres, Revivals screens classic and significant entries in film history that have been painstakingly digitally remastered, restored, and preserved. 2023's Revivals include The Strangler (Paul Vecchiali, 1970), The Woman on the Beach (Jean Renoir, 1947), Abraham's Valley (Manoel de Oliviera, 1993), and The Dupes (Tewfik Saleh, 1972).
Talks: while not feature films, the Talks section is no less important to the NYFF, focusing on conversations and panel discussions with filmmakers, critics, curators, and more essential figures in the industry, many of whom have films screening in this year's festival, about their art. Talks also features special events such as live podcast recordings and Cinephile Game Night.
This year, the NYFF takes place from Friday, September 29 to Sunday, October 15. The full, official lineup and schedule of films, as well as theater locations, ticket availability, and additional information, can be found on the Lincoln Center website here.
If you have any questions or concerns, please feel free to contact us anytime at info@gravityintprog.com. Stay safe and healthy!