Though the national state of emergency surrounding the COVID-19 pandemic was declared over in May, the virus and its variants continue to affect the United States. With reported testing levels down, researchers are looking to area wastewater to estimate how prevalent COVID-19 is in any given area. Visit the Centers for Disease Control and Prevention (CDC) website here to check the conditions in your area and whether there has been a recent increase in COVID-19 hospitalizations and deaths recorded.
Lately, you may have heard people mention having the "summer flu" or "August flu". Flu season in the United States generally lasts from October to May, and according to wastewater data and reported testing, influenza isn't currently circulating widely, but COVID-19 is, with the nationwide infection and hospitalization rate steadily rising since June in a "summer surge."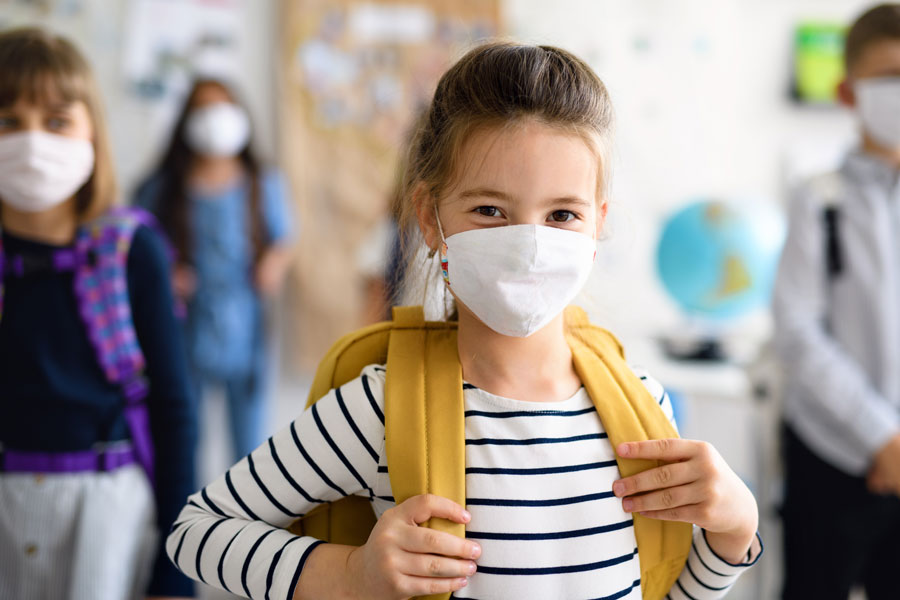 The current dominating variants are varieties of Omicron, which are more transmissible than previous variants but generally produce milder acute symptoms. However, though we currently have little concrete data on "long COVID," the continuation or resurgence of COVID-19 symptoms past the period of infection, research suggests that even patients with mild cases of COVID-19 can develop severe long COVID symptoms, including brain fog, fatigue, and organ damage.
If you are in a high-risk area, or if you are at a higher risk of serious COVID-19 symptoms (for instance, if you are middle-aged or older, pregnant, immunocompromised, chronically ill, etc.), it is highly recommended to return to wearing a mask, especially indoors and in crowded areas. The most effective type of mask is a well-fitting N95 or KN95 respirator. Make sure that you are up to date on your vaccinations.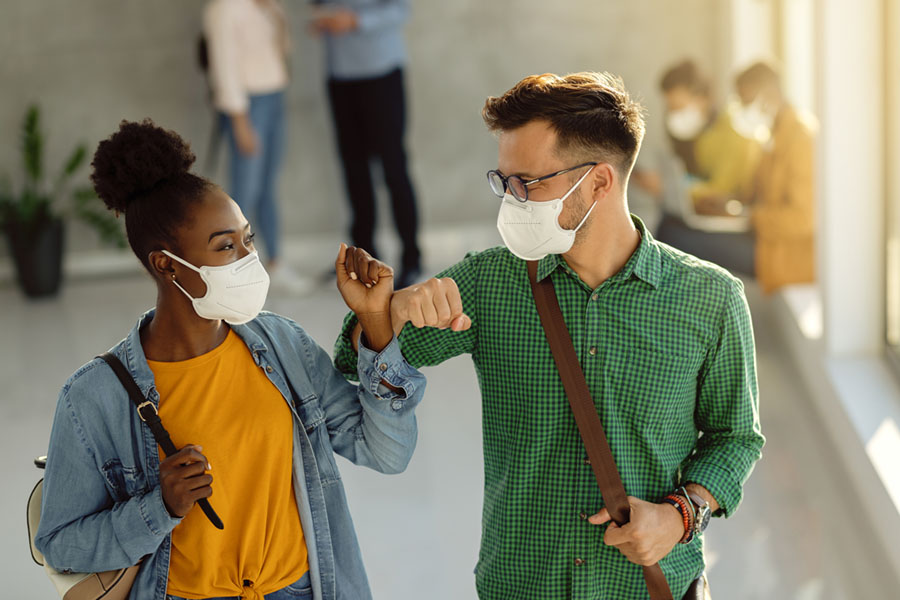 If you are experiencing these symptoms, consider testing for COVID-19 and quarantining if positive:
● Sore throat
● Cough
● Fatigue
● Fever/chills
● Shortness of breath/difficulty breathing
● Headache/muscle/body aches
● New loss of taste or smell
● Nausea/vomiting
● Diarrhea
(See here for comparison with flu, common cold, and allergy symptoms.)
If you have any questions or concerns, you can always contact us at info@gravityintprog.com. Stay safe and healthy!